Bowlers are often impressed, humbled and want to support to the BWBA and its members; particularly if it is the first time they have seen wheelchair bowlers.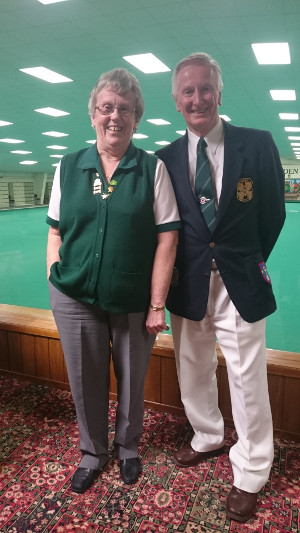 During his Presidential Year is Sussex our new Vice Chairman Ian Blackmore played several times at Wealden IBC, East Sussex and he made friends there.
During the past indoor season the joint Club Presidents Jill Saunders and John Harriet wanted to fund raise for the BWBA.
At their end-of-season AGM they asked Ian to come along and be presented with their donation.
What a fantastic surprise it was for him to receive £2,100. Such terrific generosity.
THANK YOU TO ALL WEALDEN CLUB MEMBERS FOR YOUR GENEROSITY